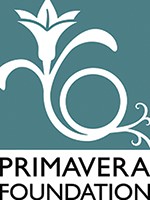 The Primavera Foundation provides pathways out of poverty through safe, affordable housing, workforce development, and neighborhood revitalization.
Creating Equity of Opportunity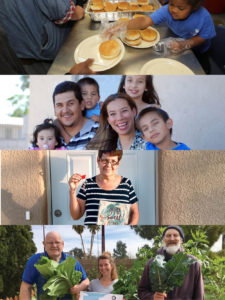 Thomas suffered from multiple behavioral health challenges his entire adult life, and lost his marriage, home, and plumbing business. Being un-medicated left him wandering aimlessly about, resulting in a police incident that landed him in jail for a year. His release left him homeless again before he found a support system with the Primavera Foundation. Now, he is one of our affordable rental housing residents and enjoys weekly art classes. "I'm grateful to show others I can be productive again," he said.
Everyone deserves an equal opportunity to safe, affordable housing; employment; financial security; and a second chance. Everyone deserves tangible pathways out of poverty.
Founded in 1983 by Nancy Bissell and Gordon Packard, the Primavera Foundation began as a response to the growing numbers of people who were experiencing homelessness on the streets of Tucson. Guided by the principle that every human being has intrinsic worth and deserves to be treated with compassion, Primavera began working to address the systemic causes of homelessness through advocacy, service, and community education. Today, Primavera continues this proud tradition by promoting social and economic justice while working to build a future in which all people are assured basic human rights, a livable income, and safe, affordable housing.
In the 2017-2018 fiscal year alone, the Primavera Foundation provided tangible pathways out of poverty that impacted about 7,700 people living in Southern Arizona – people who wanted to improve their lives through four vital areas of support: 1) survival, 2) stability, 3) security, and 4) sustainability. Participants benefit from our following programs in these areas:
• Emergency Services
• Affordable Rental Housing
• Primavera Works Staffing Service
• Civil Rights Restoration
• Financial Education & Empowerment
• Homebuyer Education & Homeownership
• Neighborhood Revitalization
• Community Building & Engagement