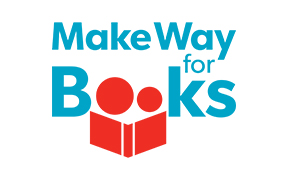 Make Way for Books' mission is to give all children the chance to read and succeed. Founded in 1998, Make Way for Books provides proven programs, services, and resources to 30,000 children, parents, and educators throughout southern Arizona each year.  Building on the latest research, our innovative programs ensure that children (ages birth to 5) develop emergent literacy and language skills that are the foundation for school readiness and long-term academic success.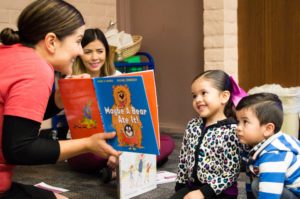 Education is one of the most powerful tools to create positive generational impact for our community. Starting early is critical. However, right now, 4 out of 5 young children in Pima County do not have access to high-quality early education. One in three young children (under age 5) in Tucson live in poverty. Make Way for Books breaks down barriers by travelling into the community to meet young children where they are providing proven early literacy programming and books to ensure children develop the skills they need to start school ready to read and learn. We take a two-generation approach to empower parents and caregivers, ensuring they have the skills, tools, and confidence to support their children's early learning and development.
Make Way for Books has a proven history of high impact, including:
– 94% of children developing emergent literacy and language skills
– 99% of parents gaining confidence, tools, and skills as their child's first, most essential teacher, and –
– 99% of educators gaining strategies to better serve children in their care.
Statistics do not tell the whole story. You can see the real impact in the stories of thousands of parents like Sarah who gain important resources and confidence to help their children's thrive in school and beyond. Sarah explains, "Make Way for Books has shown me the importance of being the first teacher in my daughter's life. They've given me the equipment I need to teach her in the right way…"
Your gift creates lasting change for parents like Sarah and her daughter and so many other families in Southern Arizona.