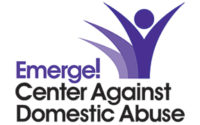 Emerge! Center Against Domestic Abuse provides the opportunity to create, sustain, and celebrate a life free from abuse.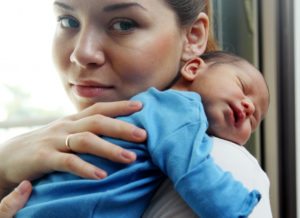 Liz knew something needed to change in her relationship. The abuse had increased to a point where her safety, and the safety of her children, were compromised. With the onset of the pandemic, she lost her connection to outside support, as well as the job that had provided some measure of stability and freedom. She found herself with limited resources and uncertain where she could turn.
She remembered a wallet card a friend at work had given her that included a phone number she could call for help. She contacted Emerge's 24/7 multilingual hotline and connected with a highly trained hotline specialist who listened carefully to her situation and helped her develop a plan of action. Given the urgency of her situation that plan included entering Emerge's shelter program. Once in shelter, she and her children were able to begin the process of healing in an environment of safety and support.
The impact of the pandemic has been particularly severe for many people experiencing domestic abuse. Like Liz, they have lost access to the support networks that previously helped them cope. Additionally, the measures taken to limit the spread of the virus have amplified the abuse they were already experiencing. For example, self-isolating to avoid exposure to COVID-19 puts survivors in the constant presence of their abusive partners, who may be using the situation to exert even more control.
As a community, we can stand with those experiencing abuse. The pandemic of domestic abuse will not end just because the COVID pandemic does. It requires a community effort. Emerge depends on donations from the community— from you—to provide support services to survivors.