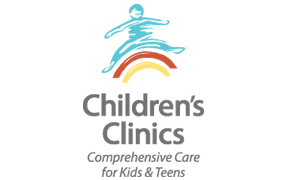 Children's Clinics is a nonprofit, pediatric outpatient clinic that provides primary care, specialty care, rehabilitative services and behavioral health care to children with complex illnesses. The mission of Children's Clinics is to provide a family centered, comprehensive medical home to meet the special needs of children and families. The clinic serves over 5,000 children from the five southern counties in Arizona, which last year equated to over 30,000 visits.
In addition to providing integrated, coordinated care, the clinic also provides special events and resources that help families navigate the challenges of having a child with a complex illness. The clinic is proud to offer fun, meaningful experiences to their patients and families. They host a Halloween party with trick-or-treating and a haunted house; at Christmas, Santa and Mrs. Claus take photos with children and hand out toys; before school starts, they help families prepare with school supplies and backpacks; they've even started an adaptive recreation program.
Through their valued partnership with TMC, Banner UMC, and Square and Compass, the clinic has served southern Arizona's families since 1991. Nearly all of the families served at the children's clinics are not only medically fragile, but financially disadvantaged, as well. With many of the families underinsured or without insurance entirely, the clinic understands the challenges that families face when coping with a complex medical condition, and they do everything they can to meet the needs of their families.